WordPress Website Support
We are a team of website professionals committed to maintaining your WordPress business website.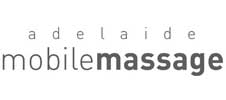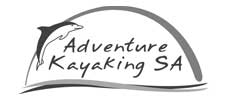 Website Professionals
Principal, Peter Cornish has been managing websites for over 20 years, and our team has deep skills in website technologies.
As well as maintaining websites, we also:
Build and manage Google Ads campaigns
Manage local search with Google My Business
Implement SEO programs
Build and deploy websites
Provide easy to read reports
We are a one-stop business website maintenance organisation.
Our location
While most of our team is located in Adelaide, South Australia, other members of the team are located around Australia. As we all work remotely we don't have a physical office.  That means we don't charge you more to pay for our luxurious office in the city. 
Fast Response
We attend to urgent requests immediately, and most website edits are completed within 24 working hours.

Results for You
We consult with you to ensure your website reflects your business requirements. 
Website Concierge Services
Our Website Care Services ensure your website is always
available and geared to attract sales prospects for your business.
Web Hosting
High performance High reliability cloud website hosting 99.99% Up time

REPORTING
Website real-time & monthly performance reports
Google Ads campaigns
We build & support your Google Ads campaigns 
HACKER protection
Internal firewalls to keep hackers out. Prompt updates to keep hackers out.
backups
Weekly website backups in separate cloud space 
managed Updates
Managed WordPress, Plugins & Theme software updates.
Basic SEO
We monitor & respond to SEO related characteristics in your website   
Conversions
We establish baselines and report on website sales lead generation 

Content Updates
Need something changed? We'll update your site within 24 business hours – usually quicker actually.
Where to go from here:
Contact us if you need your website to be snappy fast, always available and to ensure it generates more sales leads for your business.
Latest News
New customizable tabs put you back in control so that you can see what's new at a glance and decide which emails you want to read and when.
Some of my clients use Wix for the websites, and frankly Im impressed with the functionality it provides. Mind you my preferred website environment is Wordpress, but I always enjoying the challenge of drilling down on the details in any CMS. An obsure 404 page not...