Google Ads Support
Google Ads is a online advertising system with a range of powerful advertising capabilities. Typically it uses a Pay Per Click mode, where you don't pay until the viewer clicks on your ad, then they are taken to your website.
How much does a click cost?
Clicks might cost different amounts depending on who your competitors are in each 'auction'.  When you've exhausted your daily budget, your ads stop showing for the remainder of the day. Clicks can cost from a few cents to 10's of dollars depending on the degree of competition.
Diverse Online Advertising Capabilities Under the Hood
Let's look at the wide range of online advertising capabilities inside of Google Ads and see how this could be used to drive more leads to your website.
We Build Google Ads Campaigns
Our team has been building and maintaining Google Ads campaigns for over 10 years.
As a small business ourselves, we understand that big budgets don't always result in big outcomes, and that strategy can often make your campaigns more effective for less media spend.
Strategy beats media spend hands down
Check out our post on how to generate leads more effectively using Google Ads. See how we will deliver better leads, especially for difficult to locate prospects.
Sadly, many agencies are very lazy about how they apply and maintain Google Ads, so many clients get very poor results. If you expect more from your online investment in Online Marketing you need to be speaking to me.
Your Title Goes Here
Your content goes here. Edit or remove this text inline or in the module Content settings. You can also style every aspect of this content in the module Design settings and even apply custom CSS to this text in the module Advanced settings.
Google Search
Google Search is the most visible component in Google Ads. Small text ads are displayed in response to a potential client's Google searches.
Google Search best suits 'transactional sales' where the prospect is searching for a service, and the provider presents an immediate solution in their ad. The searcher clicks the ad to find out more about the prospect's offerings.
Google Search Ads are typically more expensive, as all competitors compete in an auction, with ads shown more prominently if they bid more.
Display Ads
Display Ads are banner-style advertisements inserted into participating websites.    Ads are shown in 'on-topic' websites to reach the desired demographic.  Consequently, they can appear broadly across the internet, even in mobile games and YouTube. Display advertising is much like a digital version of traditional TV advertising where ad impressions can reach 100's of thousand impressions (ad views).
Remarketing
Used in conjunction with display advertising, remarketing targets recent website visitors. The end-user experience is that after visiting your website, or even a specific page in your website, they start seeing your Display Network ads as they surf through the internet.
Remarketing is a powerful and often cost-effective tool for increasing prospect re-engagement.
Google Ads Remarketing Concept
Similar Audiences
Similar Audience is a powerful online marketing tool for gaining access to new prospects. Similar Audiences provides access to an audience synthesised by Google who 'look similar' to a nominated remarketing audience – so for example people who are similar to those who came to your website or a specific page.
Similar Audience is a successful targeting mechanism to connect with:
Difficult to reach and/or identify prospects.
An expanded audience similar to people you are already targeting 
A powerful targeting methodology for reaching new prospects
Google Shopping
Ads displayed in response to purchasing related searches. Contain a prominent product image and link straight to buy page.
Can only be used in eCommerce situations. 
YouTube Ads
Short videos or static image ads are shown before, during or after a video is displayed in YouTube.
These  ads are a great mechanism to reach Millenium and younger groups who typically use YouTube frequently.  
Google Search
Find clients searching for your offerings
Display Ads
Awareness, branding and influencing
Remarketing
Increase client engagement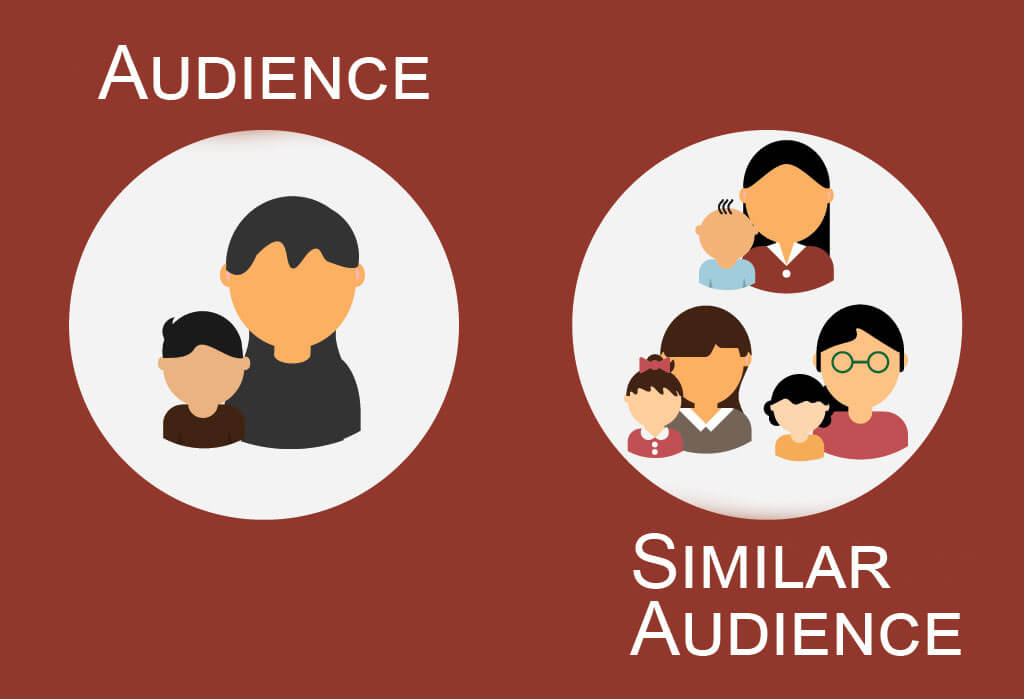 Similar Audience
Find more clients the same
Consider blended Google Ads and SEO
As we have expertise in SEO and also Google Ads, we are uniquely positioned to develop and deploy blended campaigns to position your business strongly across the best that both SEO and Google Ads have to offer, at a reduced cost.
Blended Search Strategy
We research the best searches for your market, then determine which can be covered by existing or even slightly improved SEO performance. We then complement organic search term deficiencies with Google Ads coverage.
This way you don't pay for clicks if your SEO performance can cover the search terms adequately. It's not rocket science…
We'll collaborate with your team, or if you prefer, work individually to ensure your online advertising outperforms your competitors.
As we have a modest fee structure and don't lock you in with annual contracts, we are refreshingly cost-effective and yet at least as effective as larger agencies.
Contact us to discuss your online campaigning requirements.
Photo: everypixel.com Sometimes its just not rocket-science
Multi-level Campaigns
Here is an example of a strategy we have used successfully that involves combinations and layers of the Search, Display, Remarketing and Similar Audience Google Ads capabilities as follows:
Initial stream
Search and/or Display campaigns generate a stream of prospects coming to your website. This may or may not require a 'landing page'
Remarketing
We start showing our ads to the recent visitors approximately 2 to 3 times to remind them about our client's brand and current offers.Our remarketing strategy is

Less than 30 days after their visit we show an ad offering them a unique special. If they click we take them to a non-public page in your website with the specific offer. Only people who clicked on our remarketing ad will see this special offer so its not generally available. If they don't take up this offer we remove them from our list to stop .
After 30 days from their visit, we might make a different offer to change it up.

Similar Audience  
Google will make a Similar Audience available now, and we use it to get access to a vastly larger volume of prospects. These ads also often have a lower acquisition cost.
As these people click through to our website they are removed from the similar audience list and are treated as a remarketing target.
Benefits of Multi-level Campaigns
The multi-level strategy described here has a number of benefits:
The modular approach facilitates easy swap in-out of new targeting criteria, ads and offers.
The layered approach creates an ongoing 'sales funnel' of prospects
Suits longer sales decisions by both warming up and then maintaining ongoing contact with prospects.
The model can uncover legitimate prospects who haven't (yet) actively been pursuing a purchase decision ie 'hidden' prospects