Website Maintenance Services
Keeping your website up-to-date, safe from hackers & attracting leads for your business. We can build online advertising for Google, Microsoft or LinkedIn  
Now you can concentrate on running your business, and get on with dealing with those extra leads.
We keep your website up to date
Software Updates
We monitor your website for software updates, and action these ASAP. This minimises your site's exposure to hackers and ensures the website runs reliably and performs better.
Content Updates
We'll make website edits you want ASAP, so all the info in your site is current and correct.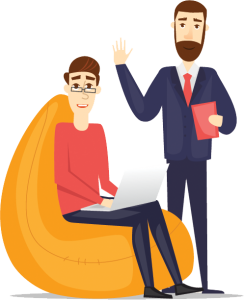 We'll turn your website into a sales machine
We provide a range of online services to help your website attract prospects and encourage them to engage with your business.
We make Google 'like' your website, so more clients will find you when searching.
We'll build your website advertising campaigns to reach even more prospects.
We'll provide easily understandable 'sales reports' so you can see month by month how your website is performing.
We'll make your website zippy 
We provide the 'web hosting' for your website. This is the space on the internet where your website lives.
We use high-performance Cloud Servers to ensure your website runs as fast as it can possibly go.
A fast website is good for your Google ranking, but importantly also for engaging and retaining website visitors where they learn more about your business.
We'll Keep the Nasties Out
We strive to keep hackers out of your website with world-class in-site firewall software.
This monitors visitor activity without compromising their privacy but will automatically block out anyone attempting any hacker-like activity.
We also keep your website software up-to-date to minimise any exploits that hackers use to mess with your website.
Now you have a highly available website that's there for clients to discover your business online; read all about your business and its offerings; then seamlessly contact you to become a new client.
We'll provide easy to understand Reports
Our monthly performance reports show how your website is performing in easy-to-understand graphs. These reports compare data with the previous period so you can easily see how your website is progressing.
Customised reporting can be readily provided setup to suit your requirements.
Website Maintenance Services
Our Website Care Services ensure your website is always
available so it can attract sales prospects for your business.
Internal firewalls to keep hackers out. Prompt updates to keep hackers out. Read more.
backups
Weekly website backups in separate cloud space 
managed Updates
Managed WordPress, Plugins & Theme software updates.
Conversions
We establish baselines and report on website sales lead generation 

Content Updates
Need something changed? We'll update your site within 24 business hours – usually quicker actually.
Testimonials
Here's what clients who we have supported for years have to say about our WordPress support services.
Sensible Funerals have been using Peter Cornish to support our website since 2014.
As our website is key to attracting clients, it's vital that our website Is kept online and hacker free.
Peter also manages our Google Ads campaigns as well as our GSuite Account.
We can always rely on prompt action for updates and requests.
Peter is like an external member of our team.
Peter has provided online marketing, as well as support for our website since 2016
We review our requirements, then Peter develops online marketing initiates to achieve these objectives
He also manages our website software updates and provides SEO services that have kept us ranking in Google
We have used Peter to provide website updates for over 5 years now.
He has also shown me how to make simple website edits myself, but I use him for the more complex website stuff.
We meet from time to time to discuss online promotional ideas and strategies, then Peter makes them happen in our website.
Peter has been brilliant in helping our business understand the methodology and strategies to better position our website presence.
We have seen our SEO soar through a combination of organic and paid initiatives that has resulted in our ongoing business success.
Great guy who makes an effort to understand your business and deliver real results.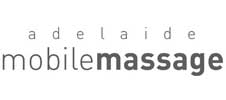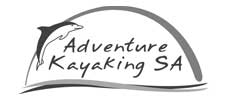 Recent Projects
These are a few of our recent projects:
Website Care Packages
As every business' needs are different, so we offer a range of website support packages. Select the package that offers the services that your business needs. You can upscale your services as you require each month.  
Your Hosting
Extraordinary website care. Your web hosting
Extraordinary Website Care which includes:

Website Off-Site Backups

Hacker Protection

Managed Software Updates

Content Updates

Website traffic reporting

Web Hosting
Standard
Extraordinary Website Care
Extraordinary Website Care, plus:

High performance Australian based cloud server hosting
Marketing
Extraordinarily Website Care + Online Coverage
Extraordinary Website Care, plus:

Google Ads Campaigns

Microsoft Advertising Campaigns
Visibility
Extraordinarily Website Care plus Basic SEO*
Extraordinary Website Care plus:

Basic SEO service*
Let's talk.
If you need your website to be snappy fast, always available and to generate more sales leads for your business send some info about you and it we'll quote  you:
Latest News
Here's what's happening across the disciplines that
Website Concierge can support for your business.
Some of my clients use Wix for the websites, and frankly Im impressed with the functionality it provides. Mind you my preferred website environment is Wordpress, but I always enjoying the challenge of drilling down on the details in any CMS. An obsure 404 page not...
read more